20th – RUDEBWOYFACE
Soundtrack by Starbwoyworks
MV Directed by 阿部ナオト
Tagging by MK
RUDEBWOYFACE 「The Best」
横浜から世界中に向けて独自の世界観でRAGGAMUFFINを追求し続け、
今も第一線で活動しているREGGAE DANCEHALL DEEJAY.RUDEBWOYFACEが
活動20周年の節目に、今までリリースしてきた音源の中から本人自らが自分のベスト曲を選曲。
SUGAR SIDE10曲とPEPPER SIDE10曲の2枚組20曲+新曲1曲入りベストアルバムを
自身のレーベルMAGNUMRECORDSから2017年7月5日(wed)リリース!!
<SUGAR SIDE>
01.MAGNUM BABY 02.BUFFALO 03.笑 04.俺だけの女 -STEALING IN THE NAME OF LOVE- 05.LOVIN'YOU FEAT. ACO 06.A MESSAGE TO… 07.BABY GIRL 08.RAIN 09.CRAZY LOVE 10.REGGAEMUSIC
<PEPPER SIDE>
01.RAGGA RAGGA 02.RUMBO ~怒りのマグナム~ 03.EMPEROR SELASSIE-I 04.RESPECT DUE 05.WHO DO YOU LIKE? 06.STILL'045 07.ICE PICK 08.ボストンバッグ 09.DEAD DEAD DEAD 10.COREMUFFIN 11.20TH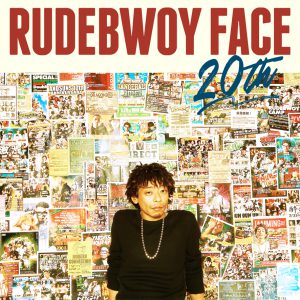 各サイトで配信中!!